COURSE Project Management Tools
Agile Project Management: Scrum Step by Step with Examples
Explained with examples based on the real world for scrum master, product owner, team and project manager in industry.
Created by
Paul Ashun
About this course
Complete, Concise, Confident Overview of Scrum with Real Tips and Examples from the industry - I cover the theory and give you examples of how the theory is used in the industry.

Confidence in using Scrum in real-world scenarios - In a very simple way, I teach you the fundamentals of scrum and how to use agile scrum practices in the industry.

Includes Narration from Ted R. Brown.

What is Scrum?

Agile scrum is a simple method for managing and completing even the most complex project, even in difficult situations. Based on my experience, it is the number one most popular way to deliver projects on time while maintaining a high degree of quality.

Who should take this course?

Whether you are Scrum Master, Project Manager, Product Owner Team Member or simply someone who wants the answer to the question "how do I run an Agile Scrum project in the real world", this is definitely the class for you.

What will I learn?

In this class you will learn:

An in-Depth overview of Scrum - This gives examples and advice on each Scrum practice such as Daily Scrum, Sprint Planning, Sprint Retrospective, and Sprint Review. It Includes overviews of agile practices like the Kick-Off Meeting and Release Planning Meeting

Examples based on experience - I give you a complete overview of Agile Scrum as used in the business workplace without having to do a face-to-face course saving you hundreds if not thousands of dollars.

The facts based on real industry experience and research - The correct terminology and use of Agile Scrum are essential to mastering it. My experience in industry and research into the topic has been used to give you a solid grounding in the most concise way possible.

The course is video based with no supporting document necessary.

How is the course structured?

Each section features an overview of a particular aspect of Scrum such as Kicking off a project and tips on running Sprint Planning. Examples are included throughout the course with excellent quality video and audio. All are based on real-world experience.

Who this course is for:
Scrum Masters, Development Team Members, Project Managers, Product Owners, Business Owners, Support Teams, Maintenance Teams, Service and Sales Teams, Development Support Teams
Anyone who wants a complete overview of Scrum and certainty that they are getting the facts taught by an Agile expert
Someone preparing to work in a team that requires Delivery, Kick-off Meetings, Sprint Planning, understanding Velocity, Release Planning, or any other Agile/Scrum practice. Anyone who wants to know how to be proficient with running scrum or agile projects in the real world
A candidate who wants answers to frequently misunderstood points within agile/scrum or an expert candidate who wants a concise, quick refresher on agile or scrum
What you will learn?
Learn "in depth" how to carry out all the scrum practices like the pros, such as Sprint Planning and agile practices like Release Planning for effective efficient project delivery
Learn what scrum is and why it is so powerful for delivering projects on time
Learn in depth how to use agile practices like Velocity, Capacity Driven Planning, Velocity Driven Planning, Release Planning, Kick Off Meetings, Continuous Improvement and more Learn how to improve running Agile Scrum projects in real world scenarios.
Feel confident in implementing scrum projects to a higher degree of quality in the real world for any product, business, service, or team
Understand what a Root Cause Analysis is and How Kick Off Meetings help to deliver projects more effectively
Explain what all the Agile Scrum events are and how they will make your team or business more efficient
Understand the concepts behind all of the scrum meetings and how to plan and execute them in order to obtain success with Scrum
A complete overview of the Scrum framework and how it is used to save and carve success out of failing projects
1.5 hours on-demand video
Certificate of completion
---
---
100% moneyback guarantee
If you cancel within 10 days and you're not completely satisfied, we'll give you all your money back. No questions asked.
Training 2 or more people?
Get your team access to 828 top PMP®/CAPM® PDUs courses anytime, anywhere.
Introduction
4m 41s
Agile Scrum Recap
1m 22s
Section 2. Kicking Off a Project
How to perform a Root Cause Analysis
1m 0s
How to Communicate the Benefits of scrum
1m 41s
How to host a Kick Off Meeting and Definition of Done
2m 5s
How to Improve from the start
1m 26s
The Importance of a good Initiation
28s
Summary
21s
Section 3. Establishing Stakeholders
How to Establish Stakeholders
30s
Examples of Stakeholders
1m 2s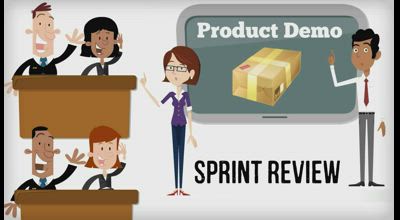 The Importance of Stakeholders at Sprint Review
49s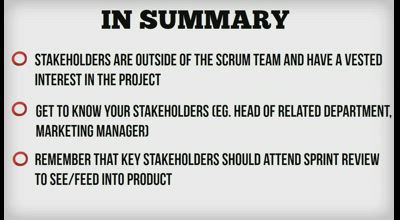 Summary
21s
Section 4. Characteristics of Scrum Roles
Introduction to Scrum Roles
40s
Characteristics of a Scrum Master
2m 55s
Characteristics of a Product Owner
3m 25s
Characteristics of a Development Team
4m 43s
The Value of Knowing the Roles
41s
Summary
21s
Section 5. Building the Product Backlog
Introduction to User Stories
1m 47s
How to write User Stories and Acceptance Criteria
4m 36s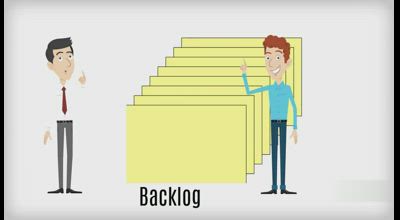 How to Organize Stakeholder Meetings
1m 21s
How to find Common ground on Requirements
59s
How to Manage Changing Requirements
1m 1s
The importance of Prioritising the Backlog
1m 41s
Estimating with Story Points
3m 8s
How to Capture Stories in Meetings
44s
Summary
21s
Section 6. Sprint Planning
Introduction to Sprint Planning
26s
How to manage Impediments to Planning
1m 35s
How to Prepare for Sprint Planning
1m 20s
The Sprint Planning Meeting
29s
How to prepare Artefacts Needed for Planning
32s
How to craft the Sprint Goal
1m 4s
First Half of the Meeting - The what
1m 6s
How to Estimate User Stories
1m 29s
Second Half of the Meeting - The how
1m 28s
How to use Velocity
42s
What is the Outcome of Sprint Planning
46s
Summary
21s
Section 7. Release Planning and Using Velocity
Introduction to Release Planning
1m 0s
How to Set a release goal
59s
How to Decide on Scope Driven versus Date Driven Release
2m 4s
How to Prioritise Items for Release
1m 3s
How to use Average Velocity and calculate Number of Sprints in Release
2m 37s
How to run a Release Planning Meeting
1m 3s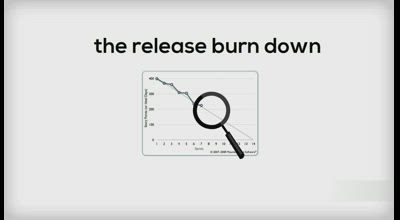 How to use the Release Burn Down
1m 44s
Summary
21s
Section 8. Sprint Lifecycle, Daily Scrum, Sprint Review and Sprint Retrospective
Introduction to The Sprint Lifecycle
33s
How to choose Sprint Length
2m 7s
What is Frozen Sprint Backlog
1m 46s
The Team Work On Tasks
1m 10s
How to Remove Impediments
1m 31s
How to carry out Product Backlog Grooming and Estimation
1m 26s
Avoiding Carry Over
2m 17s
How to run the Daily Scrum
2m 35s
How to use The Sprint Burndown
2m 49s
How to run The Sprint Review
2m 0s
What is The Potentially Shippable Increment
57s
How to run The Sprint Retrospective
3m 1s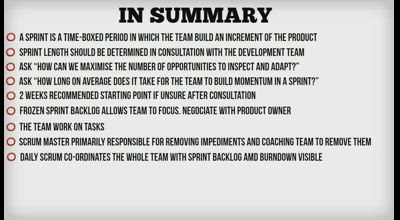 Summary
21s
Learn from the best
Exploding Your Team's Productivity To Deliver Your Projects On time, On Budget
Paul is the CEO/Managing Director and Chief Consultant at Pashun Consulting Ltd, author of Scrum Mega Pack and a certified scrum master, experienced senior programmer and coach with experience in international blue chip companies dating back to 1999. That experience includes leading projects for the BBC, General Electric, Oracle, BSkyB, HiT Entertainment (responsible for Angelina Ballerina, Bob the builder and other titles that you love watching with your kids or siblings but won't admit to) and Razorfish. These roles have all involved leadership on a wealth of mobile, internet TV and web software projects.